Archive for the 'The Story Behind the Image' category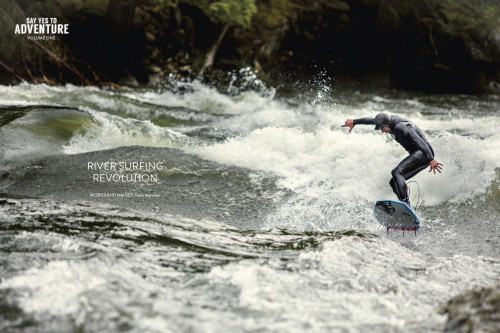 Last year while on assignment in Missoula Montana I ran across Strongwater Surfshop.  I walked in curious about river surfing and the guys, somehow, convinced me to drive 2 hours (4 hours round trip) to the Lochsa River to watch them surf for the evening.  Their enthusiasm was so contagious and I was so impressed with their surfing, that I decided to go back the following week to do a story.  Initially I posted it on Facebook and the likes and shares started pouring in.  Shorty after that, Outside Magazine picked up the story to do a photo essay online "A Mountain Town With a Surfing Problem" and one of the images made the Exposure section on the Magazine.  It was history after that.  Calls started pouring in from all over the world for interviews about the story. The River Surfing Revolution was published worldwide.  England, Australia, Germany, Italy, Norway, New Zealand just to mention a few.  The story made the Editor Pick on Maptia (best place to read the story) and was shared all over the world through social media.  Shortly after that it was taken by a News Agency in London and just like the Trout Jumping Picture that went Viral I lost track of it.  The question everyone is always curious about… Did I get rich from it?  Of course not, but I always wanted to be a writer and this could be a beginning.
(Down below the story on New Zealand Magazine "Say Yes to Adventure").
If you enjoyed this BLOG please share it and if you want to stay updated on what I do please LIKE ME on facebook.  You can find me on Instagram at @marchesiphoto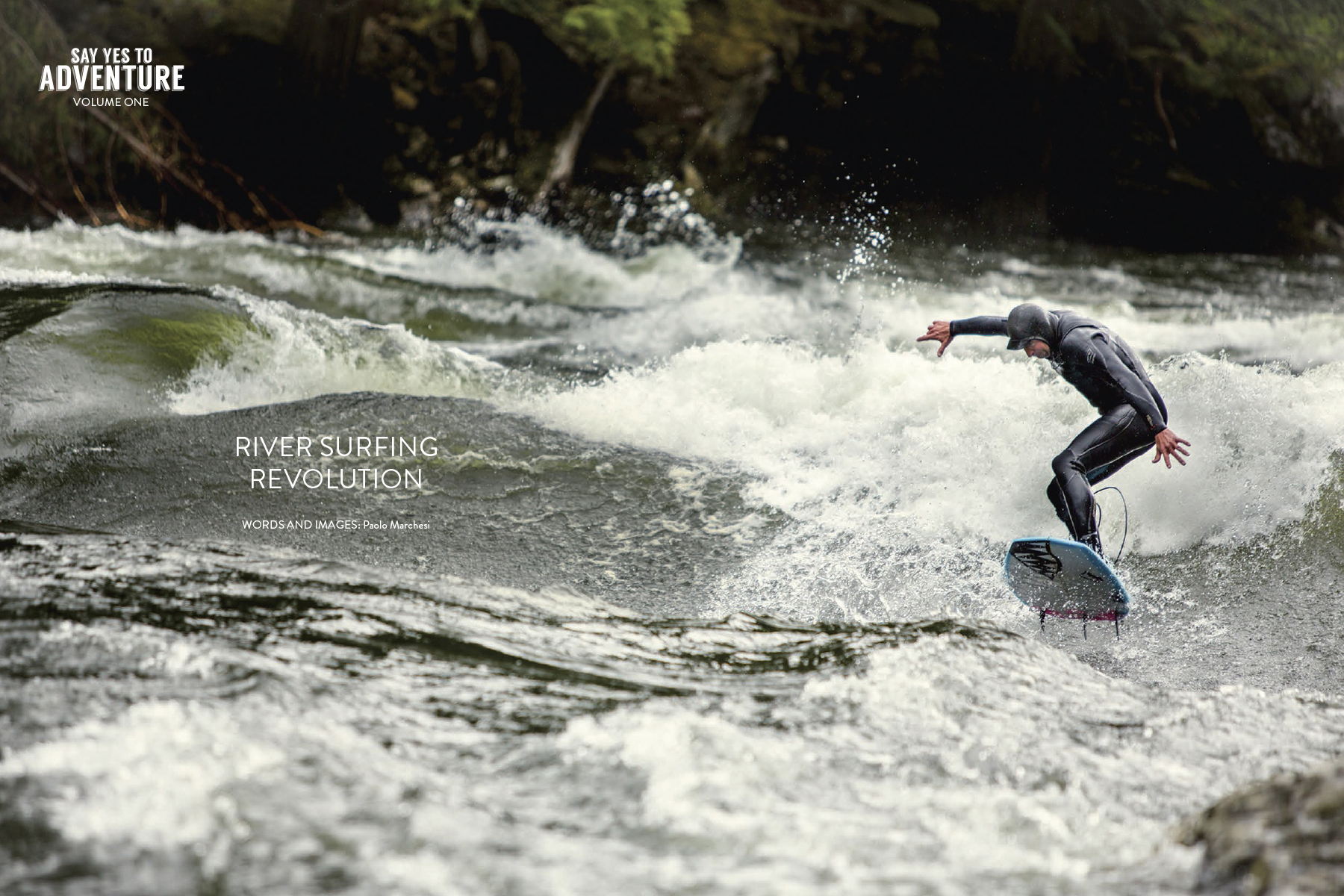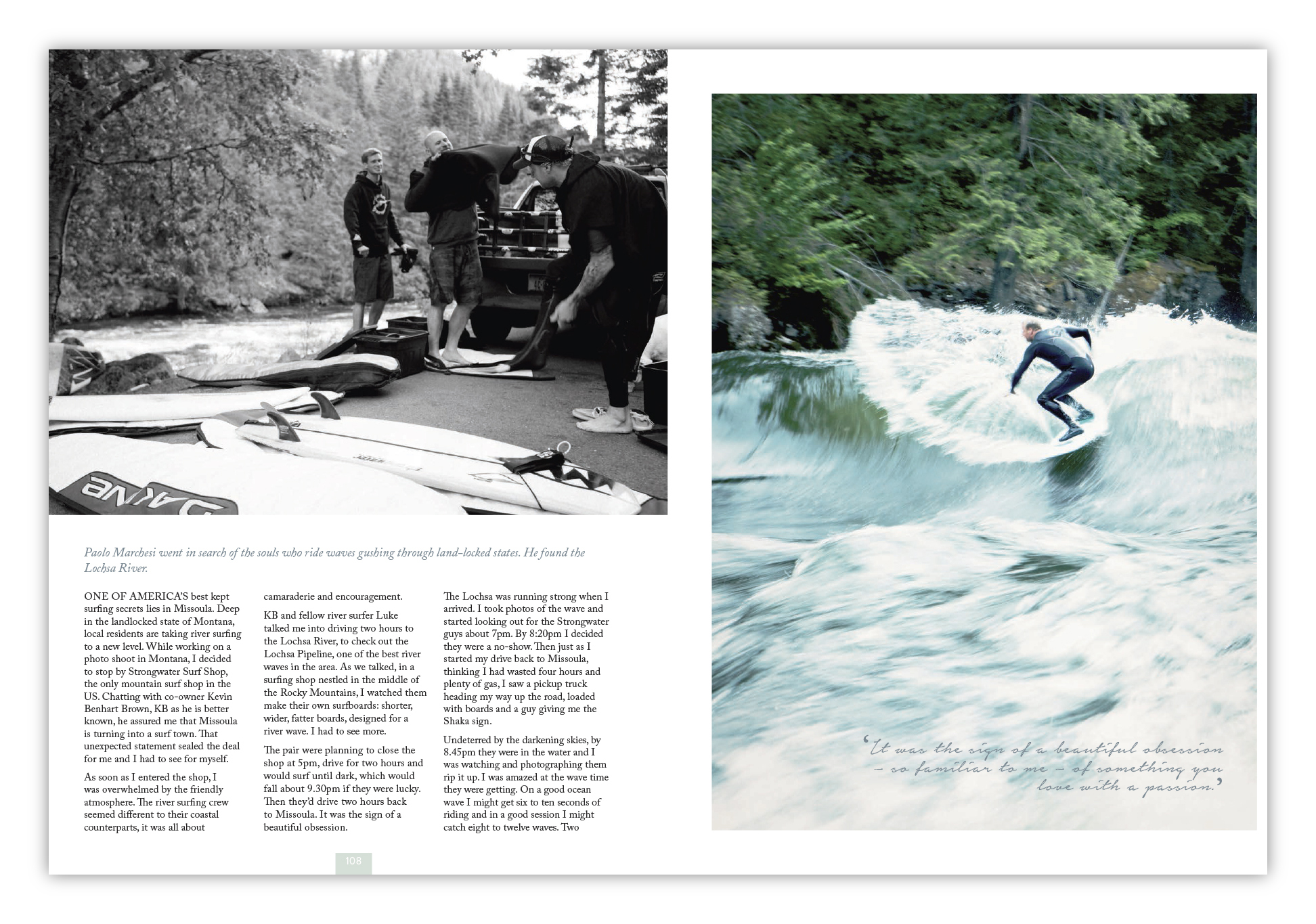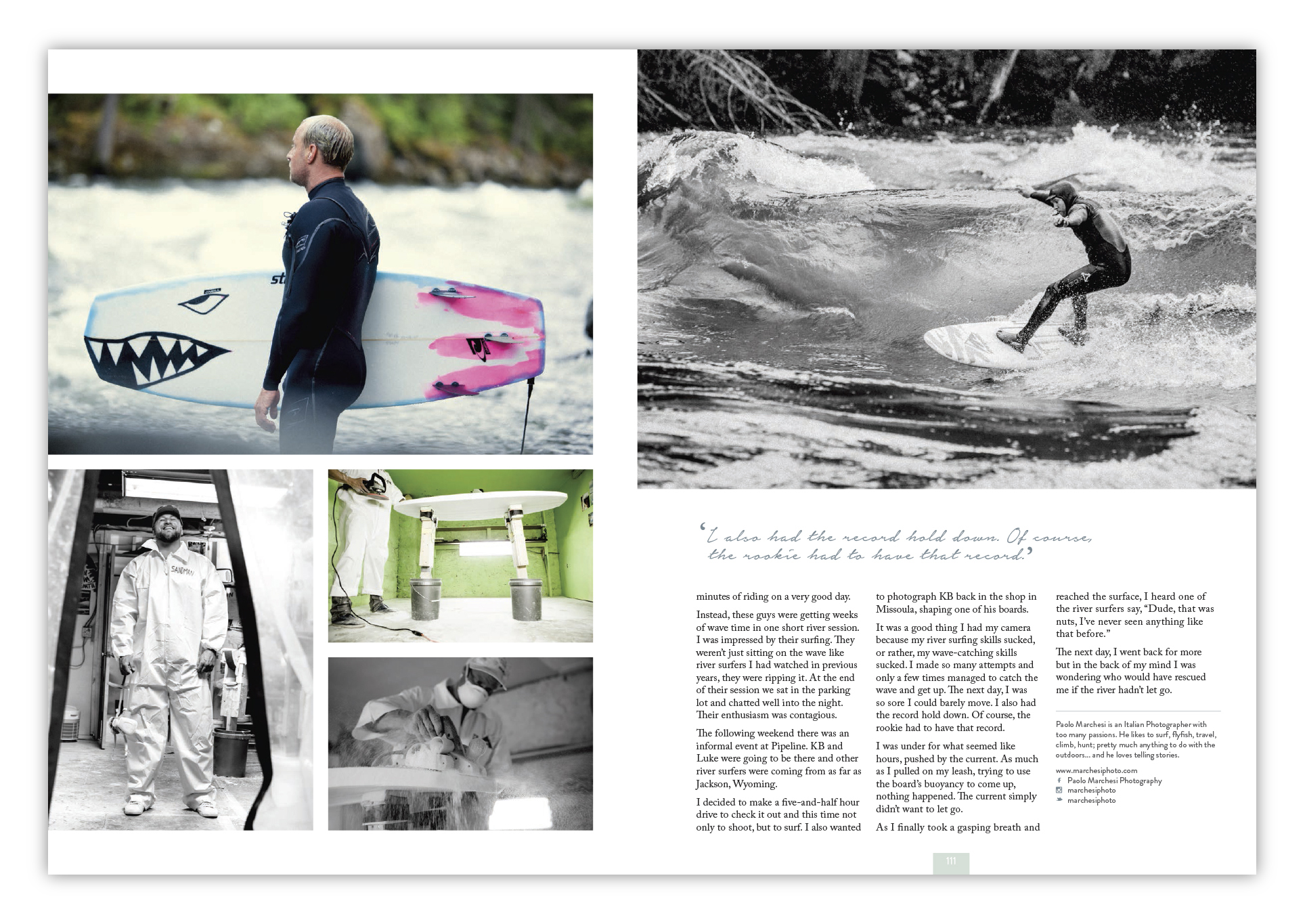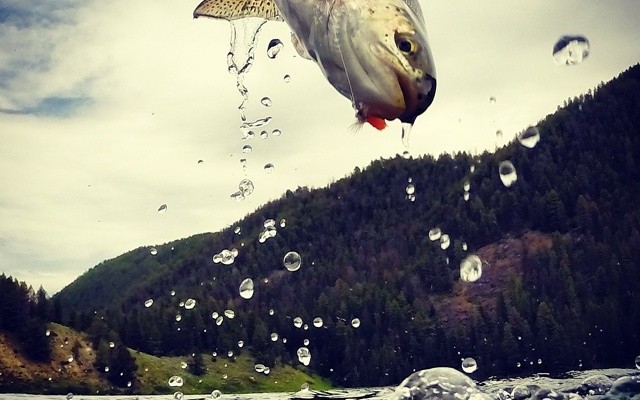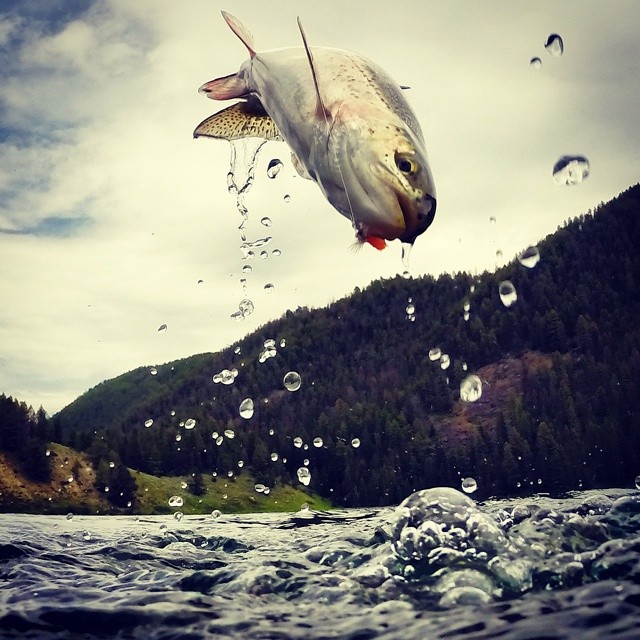 Being fairly new to social media for my business (in the past 2 years) I wondered what it would take for an image to go viral.  It sure had to be special but how special should it be and how do you create an image that goes viral?  And what will happen after your image goes viral?  Well, this year, I had the answer with my first image to go viral.  I was very surprised by the image that actually made the cut.  It's a fish jumping after being hooked.  I figured fisher people would like the image but for some inexplicable reason to me it was a hit with also non fisher people.  The likes started pouring in after posting it on Instagram.  And is not the likes that made it go viral but the shares.  I still have a fairly small group of followers on instagram being only a year into it.  Is the shares that put the image on pages with thousands of followers and it just spread like a virus in a few days.  Millions of likes and shares hit the image in no time.  At one point I thought my phone was going crazy.  It beeped constantly and realized it was from twitter reposts and mentions of my photo that I never even posted on twitter.
Now, the really important question.  What did I gain from it going viral?  Or was there a loss?  Truth is, I post images on Instagram for business reasons.  I am still figuring out how the business part works but that's the ultimate reason, to make money somehow.  Have I made money with this image?  So far it was considered for a magazine cover (the bubbles conflicted with the type so ended up not being used), Patagonia has it on file and is considering it for their new catalog and I got a free hat from a German fly fishing clothing company.  So in short, I got a cool free hat from Germany.  I am sure that I received a lot of exposure from the image that could also eventually translate into some monetary gain but for now is just the hat.
Has there been a loss?
What I did notice is that the image was shared and in many instances was shared with credit.  But often the image was just shared stripped of my credit and not only that, it was manipulated and changed from it's original form.  Some changes kind of cool, others not so cool. 
When an image goes viral you lose control.  People can do whatever they want with it, manipulate it, crop it and eventually the image will be stripped of your credit.  That's the nature of the beast, when it goes viral you can only let it go wild.
If you enjoyed this BLOG please share it and if you want to stay updated on what I do please LIKE ME on facebook.  You can find me on Instagram at @marchesiphoto
For many years I traveled the world and photographed people and I rarely gave anything back. It felt selfish. The Print Project, was my way of giving back.
I wanted to give something special to the people I photograph, a memory to keep forever.  I spent a few months photographing fishermen from the town of Todos Santos, Mexico.  Week after week, we came back with signed fine art prints for them to take home. At first, I can't say we had a very warm welcome.  They were suspicious of our intentions and refused being photographed.  There has been a lot of global criticism on their fishing practices, especially of sharks and rays.  Is a very sensitive subject to all parties.  After spending several hours on the beach, we managed to photograph two key people.  The older fishermen, who at 87 was still going strong and the chief of the fishing cooperative.  I sat down with them and explained the project and my intentions and that I was not associated with any groups opposing their fishing practices.  They understood and agreed to be photographed.  The rest of the fishermen watched as I took photos.  Next week we came back with prints and a few more fishermen agreed to pose for me.  I did this every week and after my fourth time coming, everyone was out to show me their catch and ready to pose.  What surprised me the most about  this project, was realizing that the fishermen had an appreciation for the artistic value of the photos.  They could tell that they were not just ordinary photos and appreciated them more because of it.
I want to take this project around the world and photograph people who might never have the opportunity of owning a photograph of themselves.  Sharing this post will make this effort possible so please share it.  You can also check out the BEHIND THE SCENES  and don't forget to LIKE ME on my facebook page.