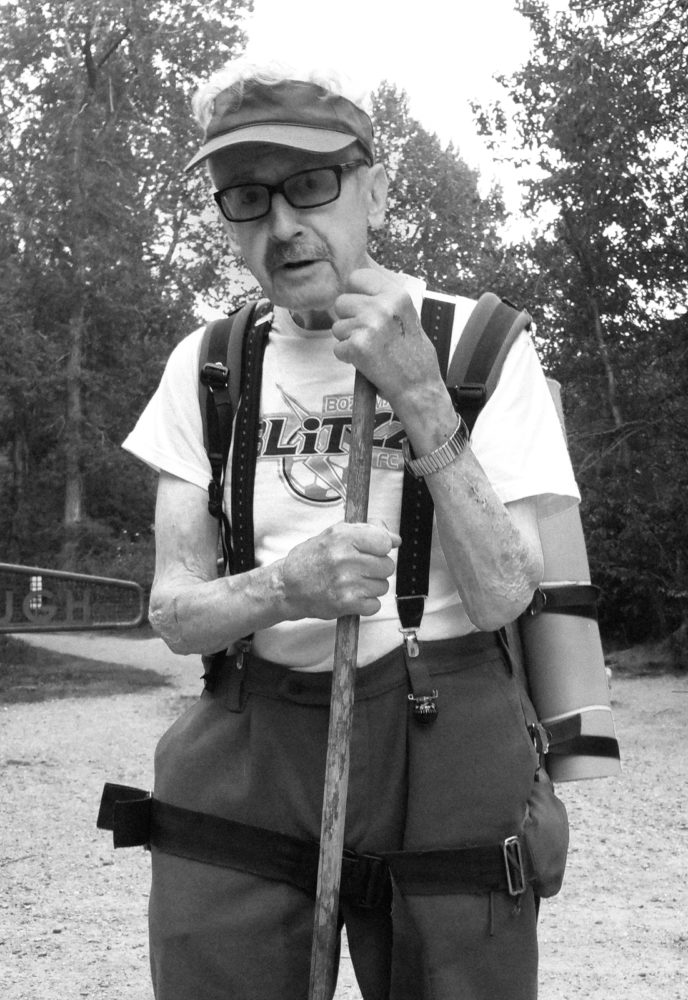 Yesterday on a bike ride I met Joe.  He was walking down the trail, one little step at a time, his pants rolled up, his large backpack hanging below his hips. As I passed him, probably a little too fast, he flinched. I could tell he was old but not quite how old he really was.  I should have slowed down.  He later caught up to us and I needed to talk to him, some to redeem myself as I felt like a jerk but mostly because I needed to hear his story.  
As he passed by I said "Hi, did you have a good hike?" 
He stopped and paused for a long time.  I wasn't sure he had heard me. Or maybe he was about to yell at me for passing him faster than I should have.  With the sweetest voice and pride he replied.  
"Yes, I was out for three days!''  
"Really? Where did you go?" I asked.  
He paused again and continued "Day one I went up to the Lake, Day two I went up to the headwalls and day three I went back down."  
I looked at this man in disbelief, he must have been 100 pounds, with a pack as big as him.  The lake is 10 miles, the headwall is a vertical climb from there to a serious mountain range, and the return is both hikes together in a gnarly descent for anyone.  After a long pause he continued and with pride said "And I am 90 years old" and chuckled.  We just stood there speechless. My friend Lisa asked him "What is the secret?".  He replied "Corn Flakes, I eat them every day."
His waistband was hanging below his crutch and not doing any good.  All the weight of the pack was on his shoulder. It takes a superman to do that. The pack was so worn and he later told us that it was one of the first Mystery Ranch backpacks and he kept going back to get it refurbished.  They offered him a new one, so they could hang his for display, but he refused.  That's the pack he wanted.  I asked him what kind of food he carried and he replied "You know….meat loaf, elk, cornflakes…"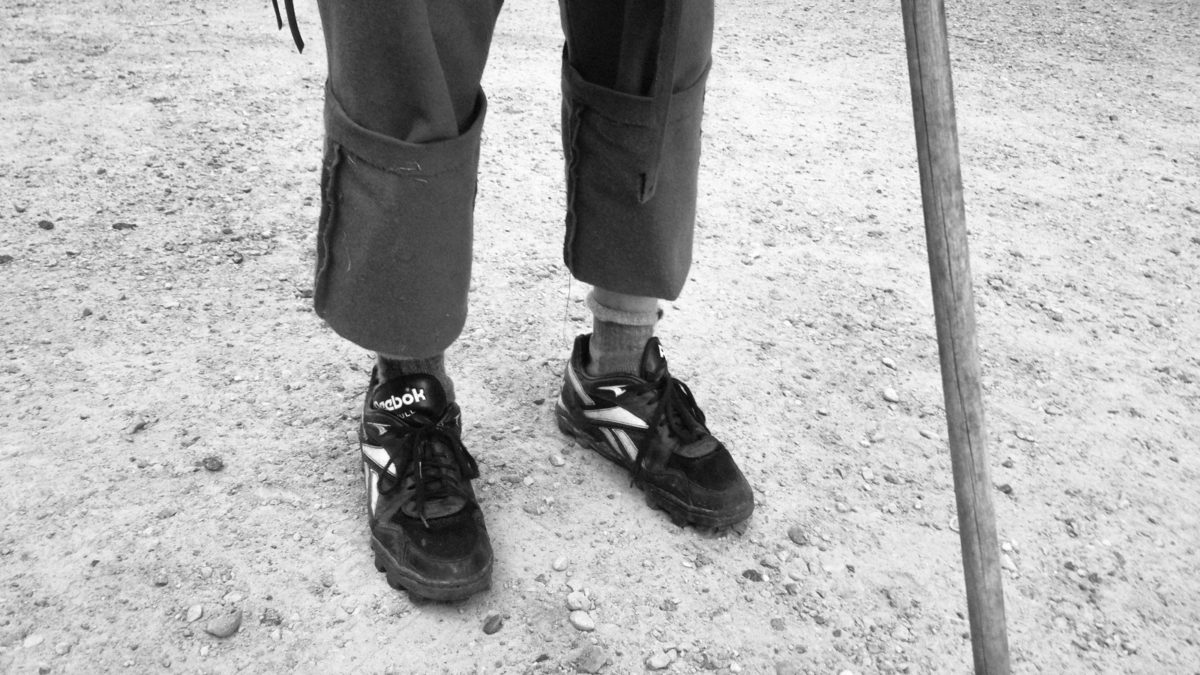 He wore soccer cleats because they didn't slide on steep hills.  He made a shelter out of a sheet of plastic he added grommets to.  "It costs me .50 cents!" he excitedly replied.  He was old school and was not going to change anytime soon.  If he only knew how much easier his life would be with a pack that fit him properly and the new lightweight gear and food you can take backpacking these days.  But that's the beauty of who he is and I was not about to say anything. We talked for a long time and all I wanted to do was take that pack off his shoulders. Then he said "Well, I better go, is getting dark and the cops don't let me drive when is dark." and chuckled.  Lisa waved goodbye and said "Hope to see you on the trail again" he smiled and replied "Oh you will" and walked away.