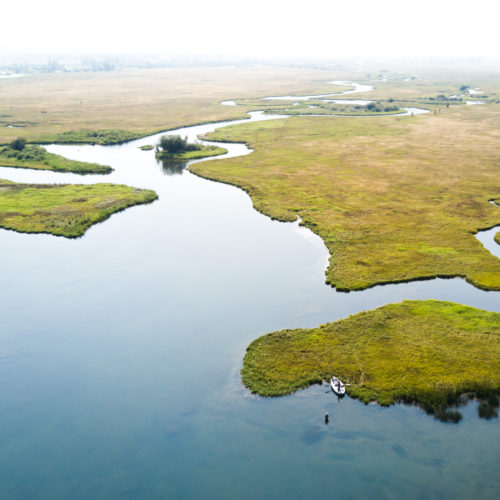 I moved to Montana from San Francisco in 1999 for a change of lifestyle. Tired of traffic, the crazy housing market, too many people and just living the life of a city rat. I was born a city boy and wanted to try something different.
Being able to park in front of my Bozeman house seemed odd. I was used to aggressively hunt for parking and finding a spot within 10 blocks from my house was a damn score. Not having to worry about rush hour, being able to buy a house for under 150K, all this seemed just way too easy. The quality of life suddenly skyrocketed. 
I don't deny that the year I moved to Montana I made a whooping one thousand bucks. And that wasn't for the month, it was for the year. I had trust that it would have worked out but mostly what I knew in my heart was that I couldn't have lived the city rat life any longer. Better poor than miserable.

Now, 18 years later, I find myself being chased by the issues I had in San Francisco.
Maybe the fact that the population keeps growing and nobody talks about how scary it is. Or the fact that internet has allowed people to work remotely and they chose to live closer to nature but Montana is not the same place I moved to.
Rush hour in Bozeman has become a reality, real estate is going berserk and the seclusion and solitude I was seeking and need seems to be more and more difficult to find. 

This weekend we took the drift boat and fished and camped in a few lakes. Saturday night, while trying to find a camp spot, we came across all these regulations that require to camp in designated areas. We all felt robbed of our freedom as we used to be able to camp anywhere in Montana. Find a dirt road in State Forest land and pitch a tent. All campsites were full, of course, and at 11pm we gave up trying to find an empty "legal" spot and camped illegally in a day use area.
I am afraid that this will be the future of Montana. Just like is happening in places like California, Oregon and Washington where you have to make reservations to camp. Is there a way to stop it? Maybe the apocalypse.